Golf coaching is all about you and what you want to get out of your game. We pride ourselves on being good listeners and aim to provide the best possible professional advice, whilst ensuring each lesson is tailored and enjoyable for the golfer.
Why Coaching?
We're passionate about helping you play better golf.
Every golfer enjoys the game more when they're hitting good shots and playing well. This is our mission for you.
Think back to your last few rounds and try to pinpoint an area that cost you shots…
Maybe, you had too many three-putts as a result of poor distance control? Or did you miss too many fairways to the right meaning you had to chip out sideways? It could be that you play well in practice rounds with your friends but struggle to replicate that in competitions?
Through our experiences in the game and our PGA education, we appreciate that every golfer is different. That's why we offer a range of lessons and packages to suit everyone.
Lessons will cover:
Golf Fundamentals
Swing Basics
Short Game
Long Game
Course Management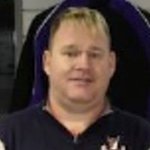 Daniel Clark - Head PGA Professional
Daniel Clark- Head Professional Class AA Status. Daniel started playing golf at the age of 15 at Bootle Municipal, he played for Merseyside Boys and was the Junior Captain at Bootle. After leaving school Daniel worked at West Lancashire, Childwall and Woolton Golf Clubs, turning professional in 2002 at Woolton Golf Club. Moving to the Preston area in 2007, Daniel worked as Assistant Professional at Ashton & Lea Golf Club, and more recently, was appointed Head Professional.
---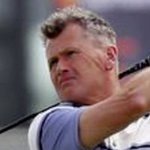 Gary Edge - Head Coach and Academy Manager
Gary has recently joined Ashton & Lea Golf Club in the role of PGA Coach and Driving Range Manager. Gary Joins us with over 35 of experience. In 1983 he qualified as a PGA Professional, reaching PGA Level 3 in 2008, specialising in the fundamentals of the golf swing and the short game. He has both wide experience of high volume teaching to individual specialised technique development. Taking all of this experience into account, Gary as taken the opportunity to establish the " Gary Edge School of Golf" here at the Ashton & Lea Golf Club. Gary has coached at all levels – from beginners through to county and professional players – and his focus is in allowing people to develop at a pace which the individual grows in both confidence and capability. His approach to teaching can be seen in the " Golf Skills Development Lifecycle", which depicts progression through various phases.
---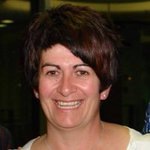 Lorna Fairclough - Assistant PGA Professional
Lora's involvement in golf spans 36 years with 26 of those as a professional on The Ladies European Tour. Lora is a Solheim Cup Player and multi time winner on the Ladies European Tour. In preparation for a career in coaching Lora did her Level 1 and Level 2 coaching qualification with the PGA in 2006 and 2007 before retiring from the Ladies European Tour in 2011. Lora has been coached for over 30 years and has played the game successfully under immeasurable pressures. She will share her wealth of experience with you to help you get more out of your game. Lora will not try to shape your golf into something you can't achieve, but she will 'teach you to teach yourself'. She will gently steer you to re-install your golfing computer (aka the brain); ELITE GOLFERS DO THIS CONSTANTLY! Finally, she will help you get rid of the golfing baggage that only holds you back and prevents you from moving forwards and ENJOYING GOLF more. Lora has an Accredited Golf Psychology Certificate and TPI Level 1 Certified.
---
Jack Wallbank
---